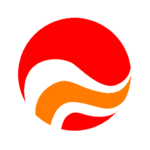 Your Everyday Eyewear Centre
Our goal is to save you money, get you the top quality products you deserve, and offer exceptional service to make you a lifelong client of iOptic.
iOptic offers industry leading lens technology, quality and stylish frames all backed with a one-time 2 year replacement warranty!
Our Approach
Great Frames, Great Lenses, and Repairs don't always have to be super expensive.
iOptic will deliver the products you deserve at a price you're comfortable with.
Oh yeah, we will BEAT ANYONE'S PRICE IN TOWN on the same or comparable product, just ask!
Warren J. Bannatyne
A Registered Optician for 9+ years, Warren's vision has always been about helping people, providing practical solutions, and creating value for all of his clients in Thunder Bay and beyond.  No matter what the task is, Warren is here to help!
Tammy Bisignano
Tammy has over 12 years of experience in the optical field. Her passion, caring nature,  and drive are what makes Tammy unique and very easy to deal with. She is an expert at finding the right frame for you and your family, and is always willing to go above and beyond to ensure your experience at iOptic is unparalleled!
Dominique Ierino
Dominique has over 5 years experience in the optical field.  Dominique strives and excels in everything she does. Dominique is currently a student at Lakehead University, where she has already obtained an Honours Bachelor of Kinesiology degree.  Dominique is very energetic, helpful and devoted to her excellent customer services skills.