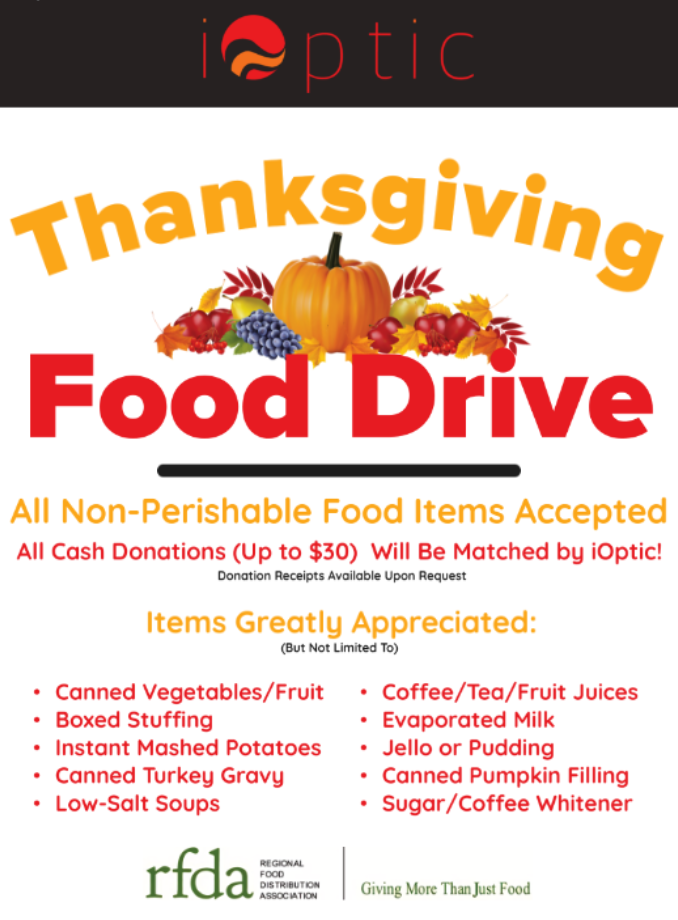 From September 8th - October 10th, we at iOptic are hosting a food drive to help those in need this Thanksgiving.
We have partnered with the Regional Food Distribution Association.
All donations can be made in store at iOptic Eyewear Centre located at
425 Edward St. North (Northwood Mall).
The team at iOptic will match all monetary donations up to $30, which will be forwarded to the RFDA.
Any additional information can be requested by messaging us on either Facebook or Instagram platforms, or by calling us at the store at 807-285-9090.